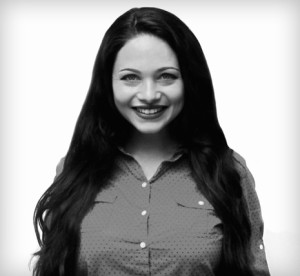 Hannah Gavios, Graphic Designer and Administrative Assistant, currently studies graphic design at the Fashion Institute of Technology. With a talented background in painting, drawing, 3D design and illustration, Hannah has applied those skills towards digital media, print and packaging design. Through her coursework at FIT, she has become adept in Adobe Photoshop, Illustrator, Indesign, and After Effects. She is honored to be one of eight students of her program to receive acceptance to the BFA study abroad program in Nottingham, England for Fall 2014.
Hannah has worked for Square Foot Realty as a graphic designer and administrative assistant for over five years. Her bold, colorful and "eye-catching" flyers are some of the best designed in the industry. Hannah is also an avid track runner, vegetarian and yoga enthusiast.
HANNAH IS DUE TO GRADUATE FIT WITH A BA IS GRAPHIC DESIGN IN MAY 2015.